Artist collective Supernature presents their brainchild Futurhythm this summer during UTOPIA. 
Early 2020 we travelled to the desert grounds of Love Bailey's Savage Ranch in California. We took on the artist in residence programme for a month and collaborated with several local artists during our stay. 
Futurhythm was born there and then. The project shifted and took us, due to the pandemic, in a new direction. This resulted in Futurhythm developing as a multidisciplinary concept. 
Futurhythm takes you on a journey to an intersection where audio meets video. The stories heard, the bodies we've met, the connections we've made and the paths we've crossed since the birth of Supernature inspired us. We found ways to share our growth individually and as a community. Unity, love and expression are the keywords.
Additional information
UTOPIA is curated by Beyond Photography hosted at NDSM Fuse. Open from 31st of July until the 15th of August Thursday until Sunday 12:00 – 18:00.
We hope to see you there!
Love,
Supernature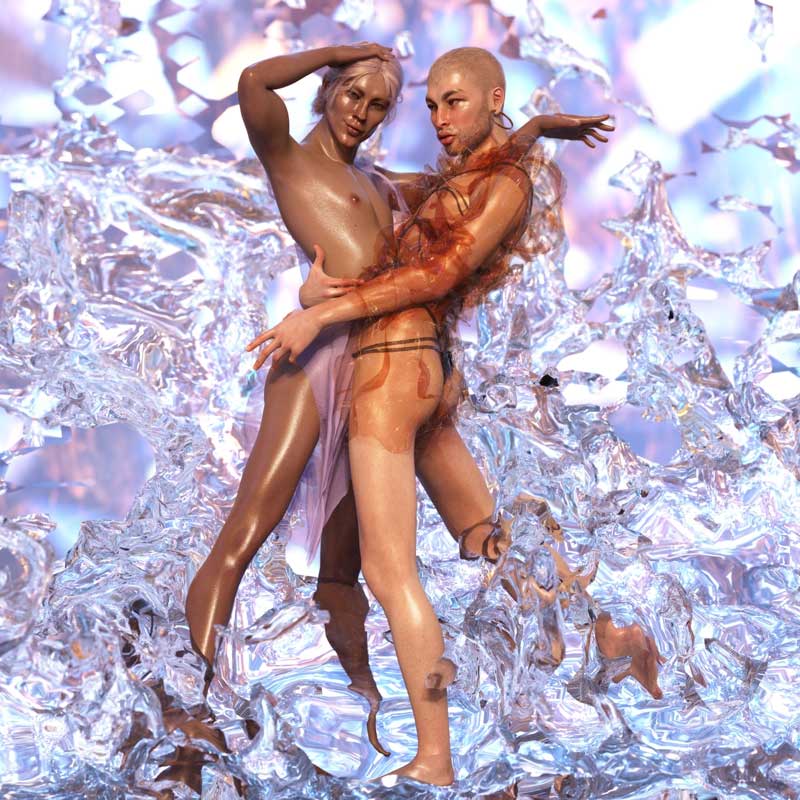 Video
Camera: Cor Booy
Equipment: Tjerk Hermsen
Bodies:
Daniël Walton
Juno Dijkshoorn
Jonathan Jonkman
ChelseaBoy
Luan Barros
Cherella Gessel
Envy Peru
Aryella Hopelezz
Manique Hendriks
Lisette Ros
Stef Leenen
Ella van de Ven
Wendy Butterworth
Samuel King
Lan Havok
Dia Roozemond
Music
Production: MMIV
Additional production: Maurice de Graaf, Max Bedeker
Vocals: Terry Lovette
Sculpture
Artist: Paul Nentjes
3D artwork
Artist: Bruterdam
Words
Writer: Thijs Weijland
Special thanks to:
Nicky Meerens | Ronald Sartorius | Paul Meijer | Irma Westra | Philip Bodifée | Julien | Ronnie Weijland | Sander Stenger | Adri Vernet | Tjerk Hermsen | Jerre de Feijter | Harrald Heine | Tim Gillhaus | Arne Leliveld | Julia Willinge | Dirk Daanen | Lisette Ros | Ewout Schilperoort | Petra Sluiters | Jens | Bas Kosters | Marc van Loon | Thijs van Bemmel | Afina | Maaike van den Berg | Maartje van de Rent | Caroline Brakel | Ida Woltman | Rachel Tauwenaar | Susanne Clermonts | Margareth Meijer | Jan en Mettie | Marie Evers | Suzanne | CU2NT | Elynja Koppe | Judith Siemons | Lay Leiden | Jorrit Kester | Naomi He-Ji Pary | Zahra Boufadiss | Stanley Daanen | Jurre & Dirk | Yoeri van Esseveld | Dina | Jessy | Sita Willemse | Cem | Eilidh, Aly and Podrick | Maik Rözer | Babyblue | Manique Hendricks